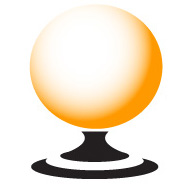 Welcome to Sporclepedia
Edit
Sporclepedia is a community site that anyone can contribute to. It hosts information about the trivia site Sporcle. Discover, share and add your knowledge!
About Sporcle
Edit
Sporcle is a web site and mobile application that provides fun and addictive quizzes. Our mission is to provide our users with brain-engaging fun everyday. Games range from trivial diversions to educational study guides, and each game is categorized in one of our 15 categories. Each of these categories will contain a number of subcategories.
Sporcle users can earn badges for various accomplishments, mostly related to playing a specific number of quizzes or a specific type of quiz. However, some badges are earned through other achivements. For example, the Crazy Ivan badge is based on quiz creation.
Any registered Sporcle user can create his/her own quizzes and make them either public or private. Public quizzes can be played by anyone and are eligible to selected for recognition by Curators and Editors, and even to be featured on Sporcle's main page. Private quizzes are not available to the general public. Sporcle users are allowed to create 50 public quizzes per month.
Along with being able to create their own quizzes, registered Sporcle users are also able to leave comments, rate quizzes, challenge other users to beat their scores, label their favorite quizzes and even nominate quizzes to be considered for publication on the main page.
Describe your topic
Edit
We're just getting started here, so feel free to jump in and lend a hand!
Community content is available under
CC-BY-SA
unless otherwise noted.